The team at Menomonie Eye & Optical is committed to providing you and your family personal and professional eye care. We take time to answer your questions and we respect your time. Our ultimate goal is to deliver quality care in a personalized manner that results in happy patients with great eye health!
Meet Our Doctor
---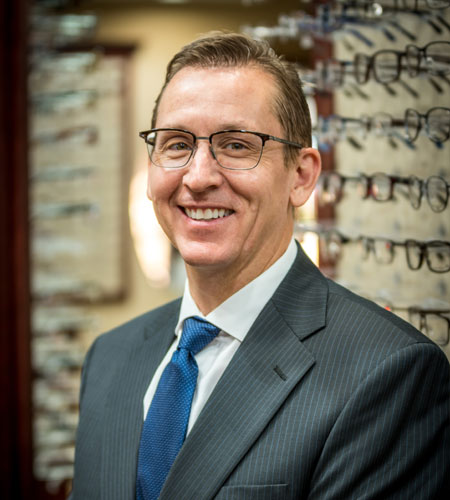 Nicholas Komro, O.D. is known for his friendly, personalized patient care. He opened Menomonie Eye & Optical in 2002 after completing his residency at the Cleveland Veteran Affairs Medical Center in Cleveland, Ohio.
He received his Doctor of Optometry (O.D.) from the Illinois College of Optometry (2001), a B.S., in Visual Science, Illinois College of Optometry (1998), and a B.S., Molecular-Microbiology, University of Central Florida, Orlando (1997).
Dr. Komro is board certified by the American Optometric Association and licensed in Wisconsin. He is a member of the Wisconsin Optometric Association, the Indianhead Optometric Society and the Menomonie Lions Club. He and his wife, Marianne, live in Menomonie with their two boys, Alessio and Antonio.
"I have worn glasses since I was in kindergarten and it has always been a part of my life. Without my vision I would not have been able to accomplish what I wanted to thus far in my life and I want to make sure others have the same opportunity. I look forward to working with you and your family!"

– Dr. Komro